Top performance.
The ultimate in reliability.

-Professional-grade HDMI products
PRO 
HD
Designing powerful products is one thing. Designing powerful products that keep on delivering performance after thousands of hours of use is another. Our ProHD™ range can withstand intensive use in even the most demanding professional settings. All ProHD™ products are made with superior-quality electronics selected for their impact resistance and capacity to withstand substantial temperature fluctuations. You get total peace of mind knowing your equipment will keep on working no matter what.
---
Available wherever HDElite© products are sold.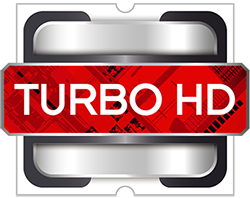 TurboHD™ active signal-boosting technology is effective over distances of up to 20 meters (splitter/switch input and output) and supports all HDMI standard specifications. The new TurboHD™ processor, used in all HDElite© PowerHD™ products, ensures optimal signal-boosting performance and electronic signal control for a perfect image, whatever audio/video equipment you are using.